Whitetail Hunting in Manitoba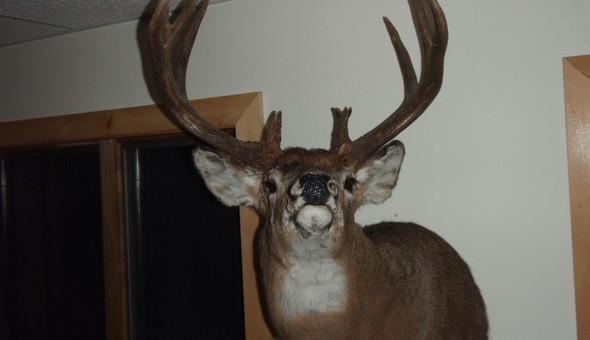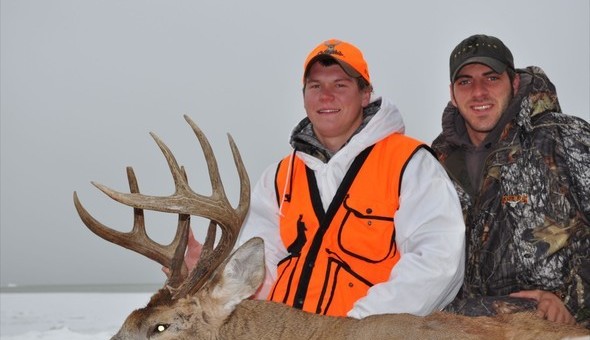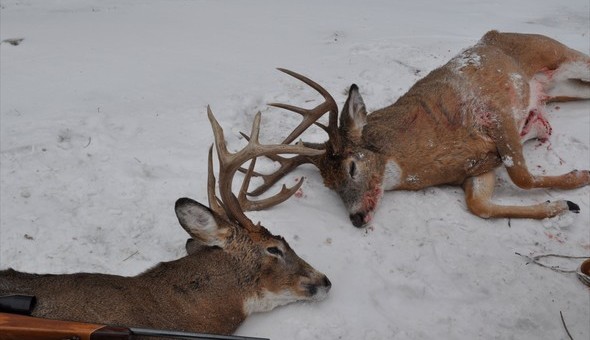 Welcome to Peonan Point, the premiere whitetail hunting lodge in Manitoba. Surrounded by the vast wilderness of Manitoba, this remote area is home to world class trophy bucks!
Located on a large peninsula on Lake Manitoba, the area is renowned for its trophy whitetail deer, and home to Olson Brothers and Megabuck Outfitting. The whitetail hunting lodge is located about 3 hours northwest of Winnipeg on the shores of Lake Manitoba.
If you go to the side bar, under maps and location heading. and view map in satellite view, it is high definition and you can have a birds eye view of hunting area!!!
Because of the remoteness of this vast wilderness, the area sees very little hunting pressure, offering opportunities for 160 to 170 and larger class trophy Whitetails. The largest we have harvested to date is 202 3/8 typical B&C points. The hunts are 100% fair chase and we average about 70% success rates for rifle hunts.
The Olson Brothers have been operating in Manitoba for over 20 years and know what it takes to make your whitetail hunt a success. All our guides live in the area and are constantly monitoring deer activity, making sure you will in the right place at the right time to harvest that Trophy Buck of a Lifetime!
The whitetail hunting locations are accessible by ATV only but we can accommodate those with physical disabilities. As a full service outfitter, we provide everything you need for a successful Manitoba Whitetail Hunt.
All you need your clothing and hunting gear, be it rifle, muzzle loader, or bow. We provide transportation to and from the Winnipeg International Airport.
When you arrive at our cabin you will find it equipped with comfortable beds and a bathroom - Not to mention a spectacular view of Lake Manitoba!