Sport Show Time
February 01, 2015 by Dave Olson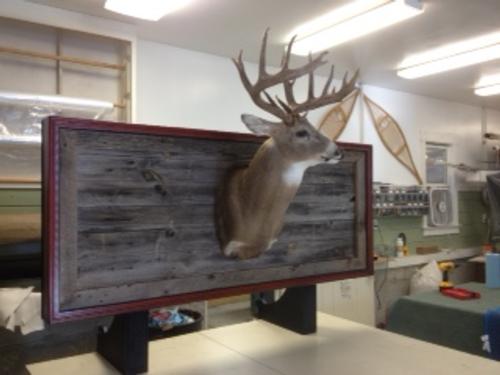 It is winter time and cold, but it is time to hit the road for a while and go visit potential hunters, meet new people, great people , because they are out door sportsmen, and fellow hunters. It is a lot of work but it is always fun too!!
It is time to attend some sport shows.
This year Olson Brothers will be in Harrisburg PA, at the Great Americian Sport Show from Feb 6 to Feb 14th. Booth # 6209
And we will be at our home show at Springfield Ma from Feb 19 - 22.
If you are planning to attend either show, or are in the area, please look us up for some good conversation, let us answer all your questions, and set you on the path to your best whitetail hunt ever! I say that with confidence as that is what our past clients have told us. If you would like to contact some of them, just contact us for their info. You will be glad you did.
Do not fool yourself by our lucrative prices, we are a family that does this on the side. We are not a big commecial "run 'em through" operation. We treat you like we would want to be treated, and price things so that even the average hunting enthuseist can afford it.
Look forward to meeting one and all!!!
Untill then--God Bless
Dave Olson